We believe that innovation is crucial to the continued success of our business. We strive to be at the leading edge of design and evolving trends so that we always have the right products, at the right time, and for the right price.
Already in 2018, we've launched 76 new finishes in our LochAnna Kitchens brand to take the total to 140 choices, as well as some iconic products that offer real solutions to real kitchen challenges.
Mala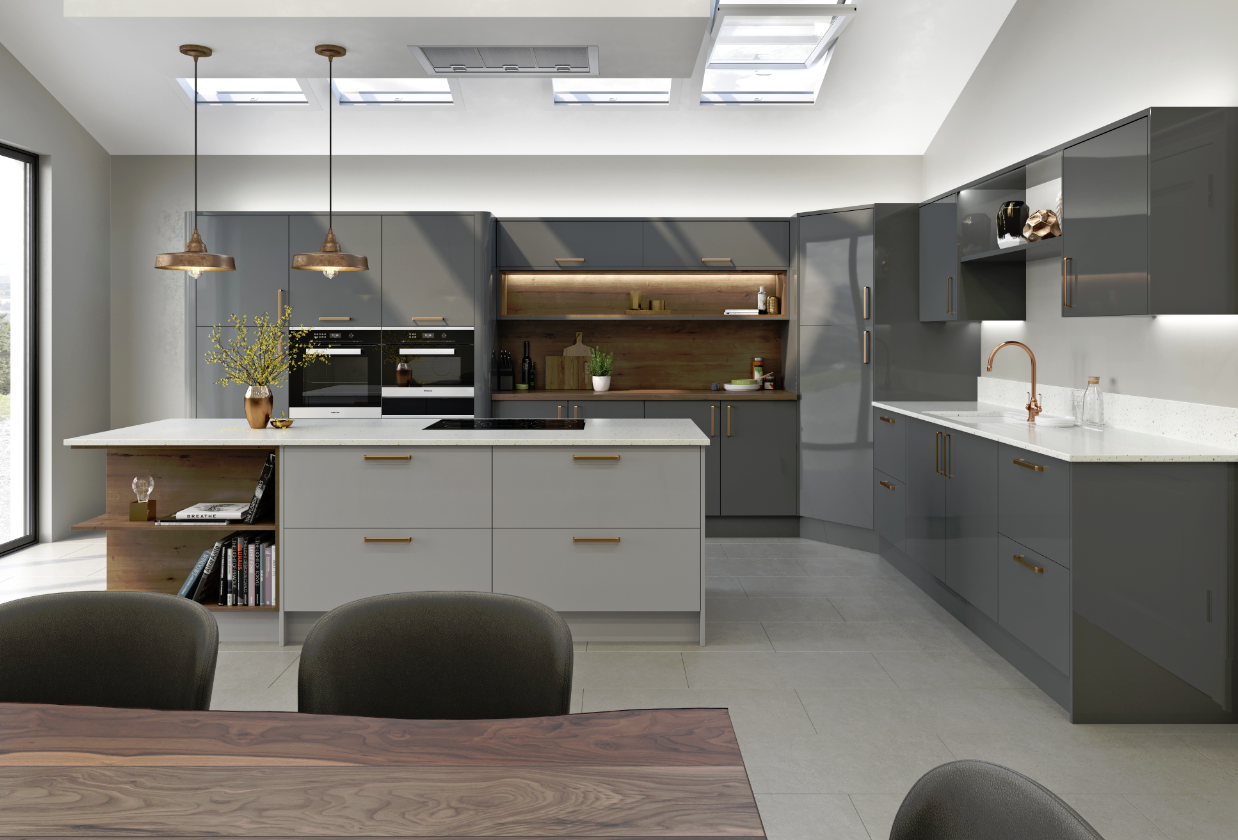 Using the highest quality paints and lacquers, Mala offers a robust high gloss finish in seven contemporary tones.
Grey Linen cabinet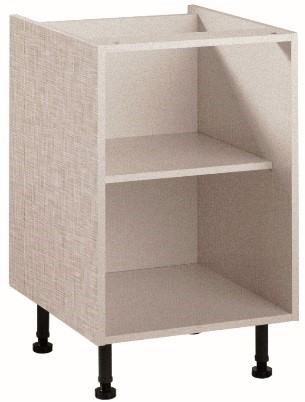 A stylish new cabinet in a texture and colour to perfectly complement today's trend towards hues of grey.
Diagonal Corner Larder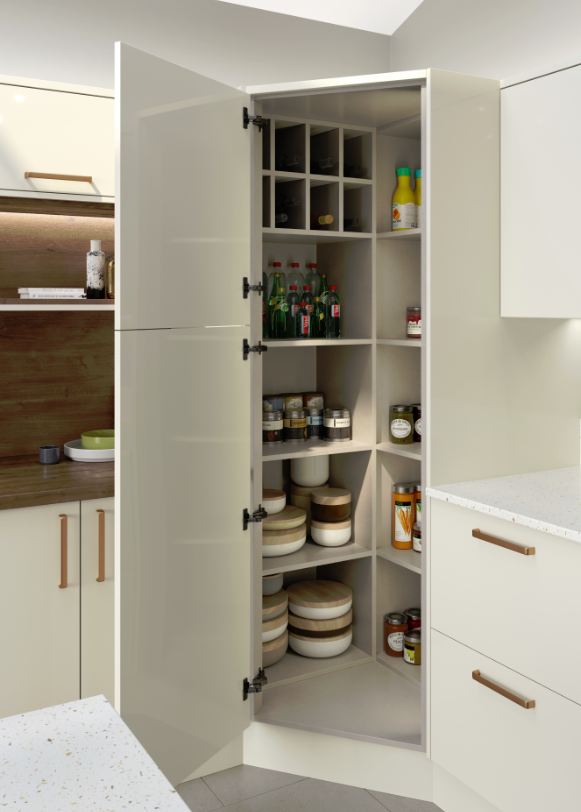 A great solution for anyone needing tall corner storage. There are two shelving units inside, one with a wine rack. The unit is available in 3 cabinet colours – stone grey, lissa oak and grey linen.
Larder Tower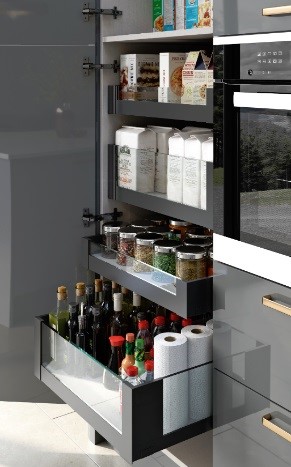 Larder towers with four internal drawers make the most of every inch of space, with incredibly easy access to all your kitchen staples.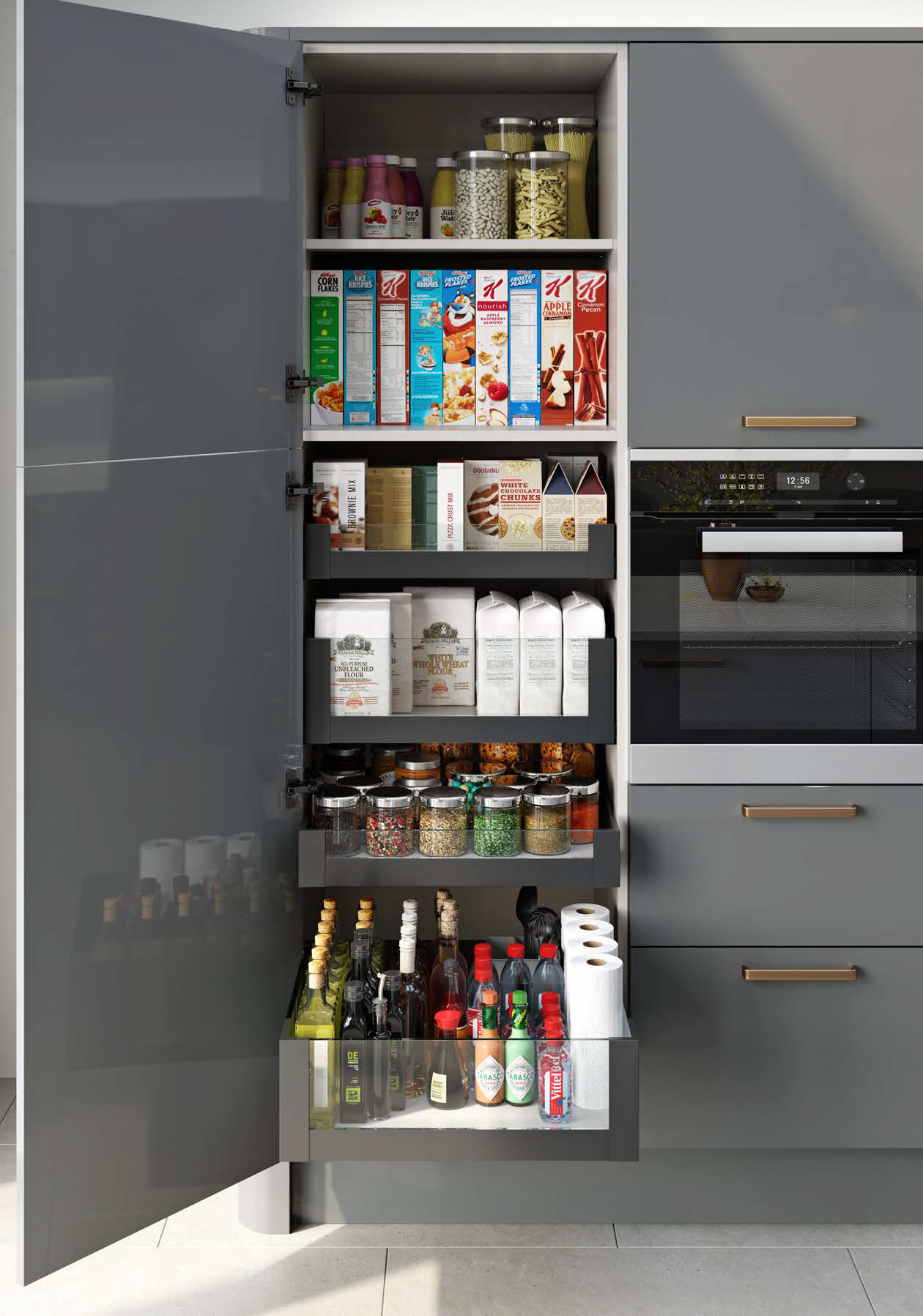 Butler's Pantry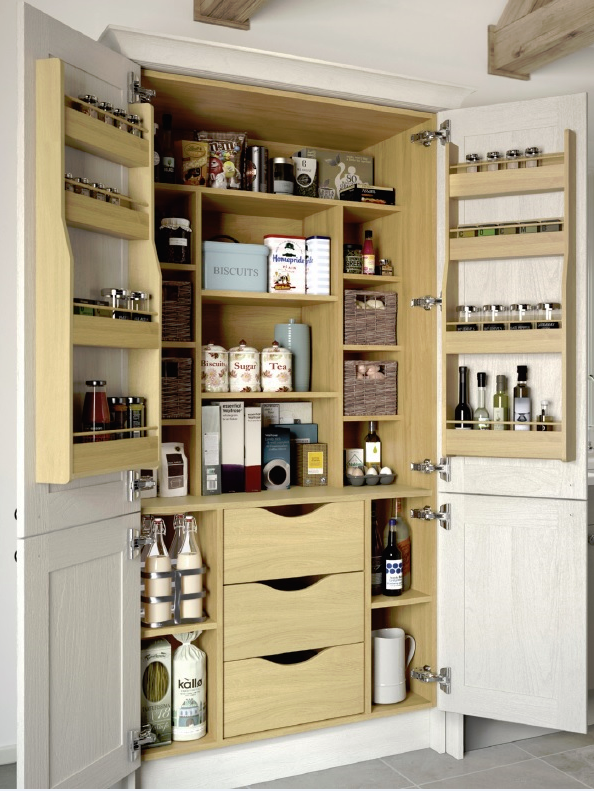 At 1000mm wide, this is the ultimate in storage with multiple, easily accessible shelves and generous internal drawers. Available in Lissa Oak cabinet colour with our Grained, Clarkwell and Georgian collections.